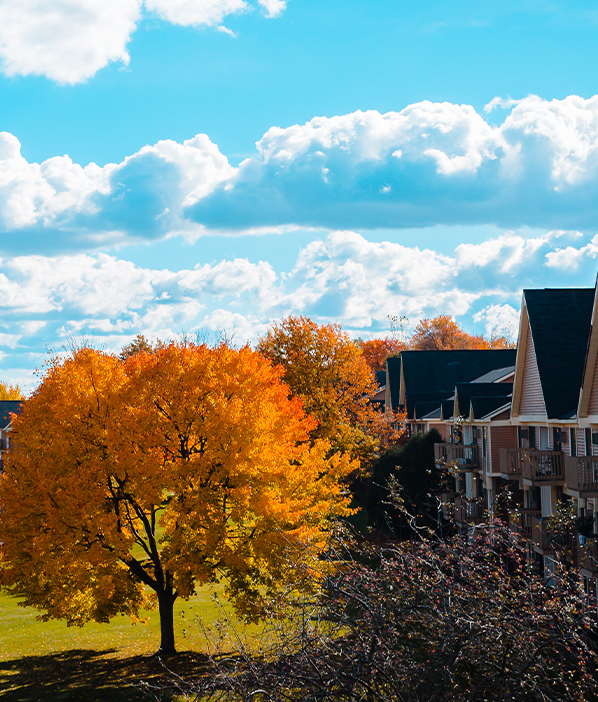 Surface Solutions Offers Odorless Tub Resurfacing in Westland, MI
---
Having your tub resurfaced can save you money over the cost of replacement and make your bathroom safer. But even with all its benefits, bathtub resurfacing can cause a minor, noxious smell to linger for a day or two afterwards. Surface Solutions is proud to provide one of the few odorless bathtub resurfacing services in Westland, MI, with an innovative product, ArmoGlaze.
With ArmoGlaze, we can reduce the typical headaches of home or business renovation projects. Without the odor, you won't have to worry about fans blowing out awful smells during those cold Michigan months. Your family or your customers can get back to enjoying their bathrooms sooner with odorless reglazing from Surface Solutions!
At Surface Solutions, we offer comprehensive bathroom renovation options, including tile resurfacing, traditional bathtub reglazing, modifications, and commercial services in the Westland, MI, area!
Work with Seasoned Professionals You Can Trust
When you hire Surface Solutions for your upcoming project, you work with licensed, experienced contractors that can guide you through the entire process from initial design concepts to final finishing.
20-year experience
Customized solutions
Odorless refinishing
Efficient in-and-out process
Long-lasting results
Locally owned and operated
Eco-friendly products
High customer satisfaction rate
Enhanced home value
Warranty on materials and labor
Our efficient process minimizes downtime and disruption, allowing you to enjoy your refreshed bathroom in no time. Trust Surface Solutions for exceptional customer service, unmatched expertise, and a transformative bathroom upgrade that exceeds your expectations.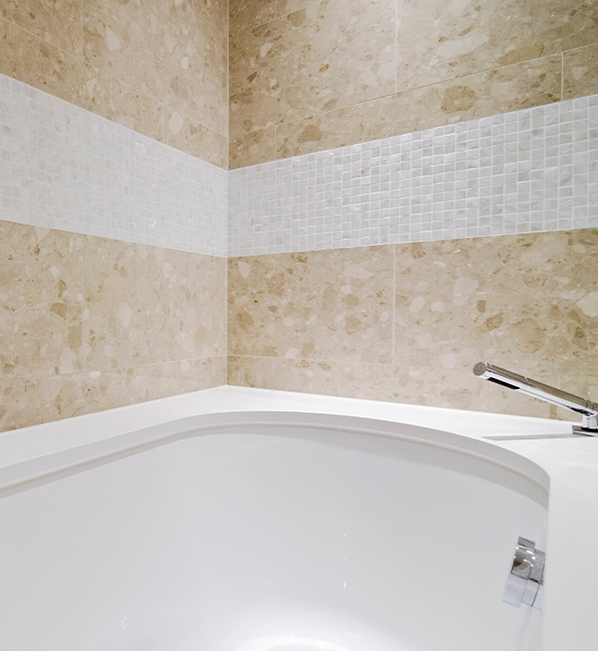 Discover the Advantages of Tile and Tub Refinishing
---
Tile and tub reglazing offers a cost-effective solution, saving homeowners money compared to full replacements. Advantages include:
Resurfacing is more affordable than a traditional bathroom remodel.
The process is typically completed within a few hours.
Reglazing improves the appearance of your bathroom.
Choose from a variety of color and finish options.
Revitalized bathroom with a refreshed tub and tiles improves your home's value.
Reglazing also extends the life of existing fixtures, reducing waste and environmental impact. Additionally, it provides an opportunity to update the bathroom's appearance with a fresh, revitalized look.
Frequently Asked Questions About Tub and Tile Resurfacing
What is Tub and Tile Resurfacing?
Tub and tile resurfacing, also known as refinishing or reglazing, is the process of restoring the original appearance and functionality of a bathtub or tiled surface by applying a new layer of material over the existing surface.
Why Should I Consider Resurfacing my Tub and Tiles?
Resurfacing can extend the life of your tub and tiles, improve their appearance, and potentially save you money compared to replacing them entirely. It can also be a more environmentally-friendly option, as it reduces waste.
How Long Does the Resurfacing Process Take?
Typically, the entire resurfacing process takes 1-2 days, including preparation, application, and drying time. However, this can vary depending on the complexity of the project and the condition of the surfaces being treated.
How Long Will the New Surface Last?
A properly resurfaced tub or tile surface can last 10-15 years or more if maintained and cared for properly. The durability of the new surface depends on the quality of the materials used and the expertise of the professional performing the work.
View Our Services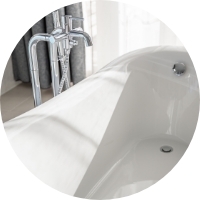 Bathtub Resurfacing/Refinishing
Whether you need a simple touch-up on your fiberglass tubs or a complete overhaul on your jacuzzi, our bathtub refinishing services will get your bathroom oasis looking good as new!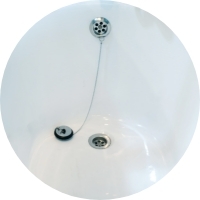 Odorless Bathtub Resurfacing/Refinishing
Our team of experts will be able to make your bathtub look new without the odor that many other tub reglazing services can't seem to avoid.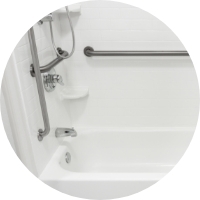 Bathtub Modification
Bathroom modifications like steps and slip-resistant bottoms can make your bathroom more accessible and comfortable as you get older.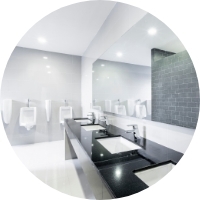 Commercial Services
With our help, you can transform your corporate bathroom into a space that's functional while saving money on a project that would otherwise cost a fortune!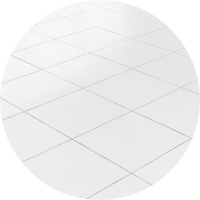 Tile Resurfacing/Refinishing
If you're looking for a way to update your ceramic tile without replacing it, look no further than our tile resurfacing and refinishing services.