REVITALIZE YOUR BATHROOM
Professional Bathtub & Tile Refinishing Services in Livonia & Metro Detroit
---
Surface Solutions is your one-stop shop for your bathroom and tile refinishing needs. With over 20 years of experience, our team of skilled professionals uses only the best products and techniques to ensure you get the highest quality results that last. Whether you're a homeowner, property manager, or business owner in Metro Detroit, Surface Solutions has the expertise and dedication to get the job done right.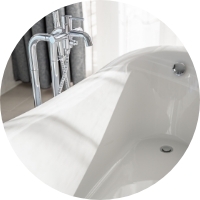 Bathtub Resurfacing/Refinishing
Whether you need a simple touch-up on your fiberglass tubs or a complete overhaul on your jacuzzi, our bathtub refinishing services will get your bathroom oasis looking good as new!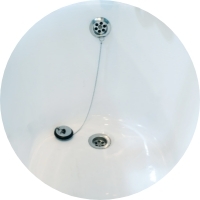 Odorless Bathtub Resurfacing/Refinishing
Our team of experts will be able to make your bathtub look new without the odor that many other tub reglazing services can't seem to avoid.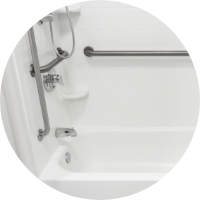 Bathtub Modification
Bathroom modifications like steps and slip-resistant bottoms can make your bathroom more accessible and comfortable as you get older.
Tile Resurfacing/Refinishing
If you're looking for a way to update your ceramic tile without replacing it, look no further than our tile resurfacing and refinishing services.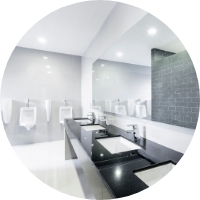 Commercial Services
With our help, you can transform your corporate bathroom into a space that's functional while saving money on a project that would otherwise cost a fortune!