Affordable, Efficient Tile Resurfacing in Livonia & Metro Detroit
---
Discover the look of rejuvenated tiles with Surface Solutions, Livonia's premier tile resurfacing experts! We breathe new life into your worn-out tiles, transforming them into stunning surfaces for your home. Our skilled craftsmen use top-rate products and proven techniques to deliver exceptional results. Choose us for a cost-effective, hassle-free makeover and witness your space shine like never before!
SCHEDULE A SERVICE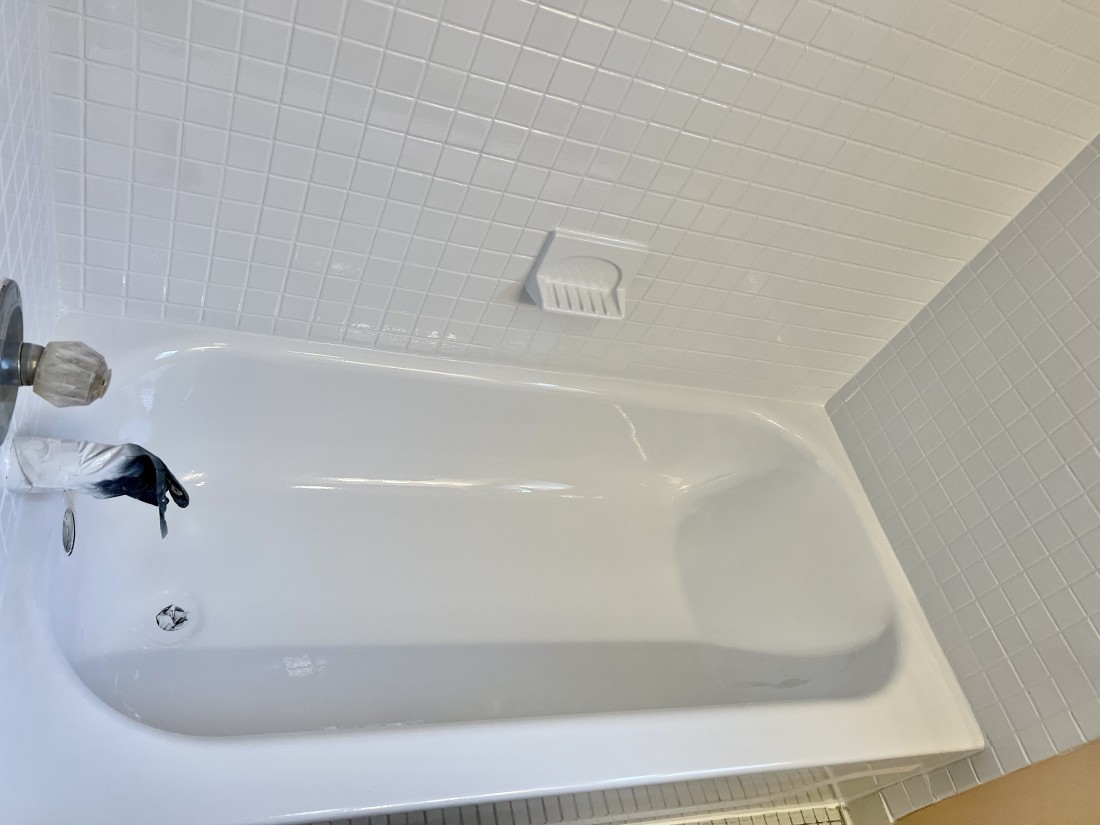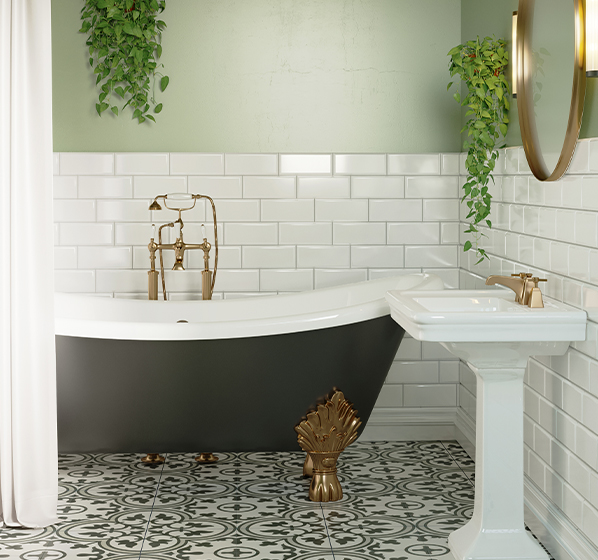 What Can Pro Tile Resurfacing Do for Your Bathroom?
---
Professional tile resurfacing can transform your bathroom without the need for a costly renovation. With the use of advanced technology and techniques, we provide a durable and long-lasting finish for your tiles that can withstand daily wear and tear.
This process can also be done in a fraction of the time it takes for a full renovation, meaning less disruption to your daily routine. Additionally, resurfacing your tiles can improve the overall hygiene of your bathroom by eliminating grime and mold buildup.
Trust the experts at Surface Solutions to give your bathroom a fresh new look with their professional tile resurfacing services.
VIEW OUR TILE RESURFACING PROJECTS
Benefits of Tile Resurfacing
Cost-effective
Time-saving
Reduces landfill waste
Non-slip surface
Eco-friendly
Extends bathtub life
Surface options
Long-lasting solution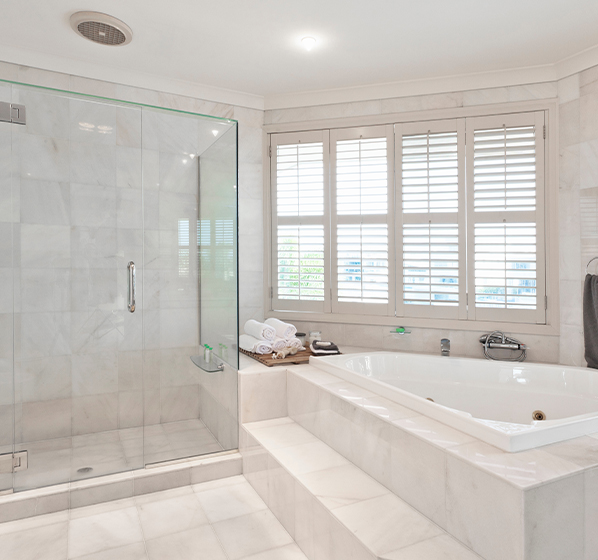 Tile Resurfacing FAQs
How Long Does Bathroom Tile Reglazing Typically Last?
The professionals at Surface Solutions normally advise customers to anticipate a 10-year life expectancy on tile resurfacing projects. It does depend on the usage and care of the tile over time. Talk with your Surface Solutions professional today to learn the proper post-project care steps to take!
Why Do Homeowners Choose to Reglaze their Tile Instead of Replacing it?
We get this question all the time in the industry and our answer is always simple... Cost! It is much more inexpensive to reglaze your tile instead of replacing it. Especially if your current bathroom tile is in good shape and you just want to modernize your bathroom.
What types of tiles can be resurfaced?
Most types of tiles can be resurfaced, including ceramic and porcelain. However, it's essential to consult with a professional to determine whether your specific tiles are suitable for resurfacing.
Can You Reglaze Bathroom Wall Tiles?
Yes! Our Surface Solutions professionals come across this a ton when they estimate tile resurfacing projects. If you have a bathroom tile that wraps from floor-to-wall, our team can certainly help with that. We price our wall tile projects by the square foot and our pricing can be found below.
Can floor tiles be reglazed?
NO, we do not recommend nor will we refinish floor tiles.
Tile Reglazing in Just Three Steps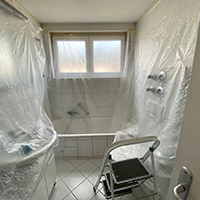 Preparation
Before starting the process, we protect your bathroom by covering all other surfaces. We will protect your bathroom from unnecessary complications!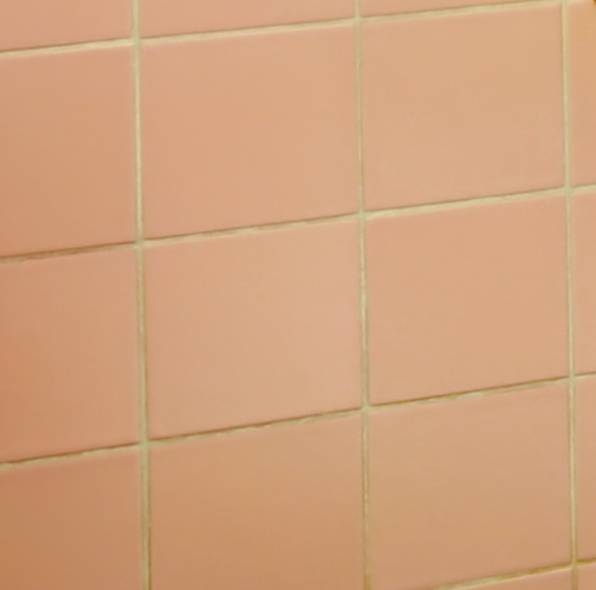 The Work Begins
All your chips, dents, missing or recessed grout lines, and cracks are repaired, and your surface is cleaned.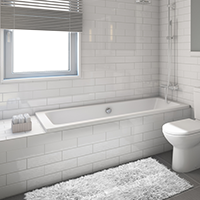 Finishing Touches
Surface Solutions applies our etching, bonding, and coating agents to finalize your upgraded tiles. We'll have your tiles looking new in no time!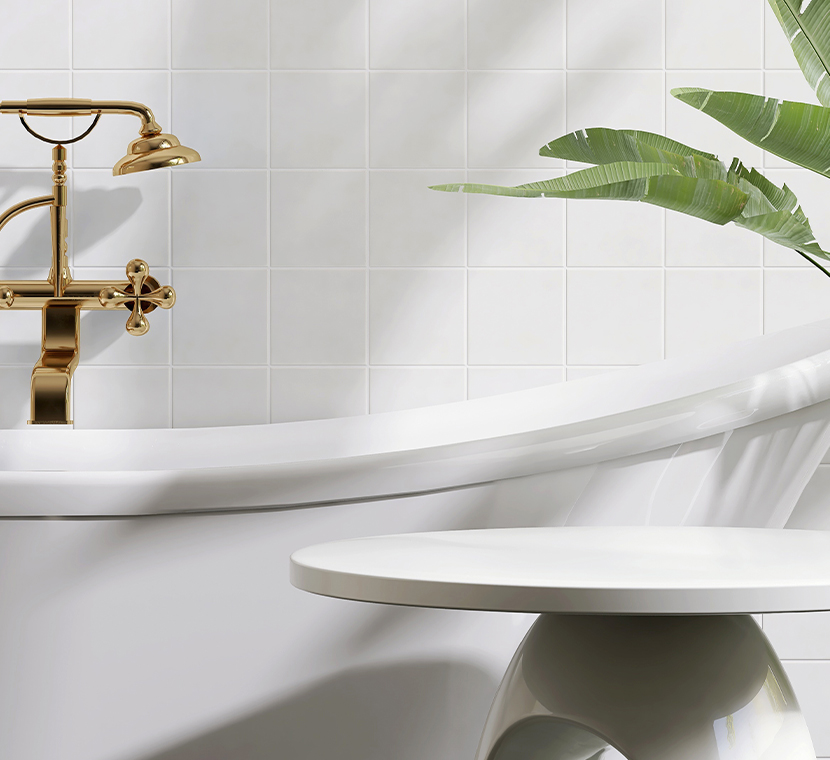 Give Surface Solutions a Call for Your Tile Reglazing Today
---
At Surface Solutions, we believe that you should have the bathroom of your dreams. No need to worry about the costs of a whole new bathroom when our team of experts can reglaze your tiles and bathtub for a much lower price than new fixtures. Make your bathroom safer with Michigan's premier resurfacing company. After 20 years of tile resurfacing experience, we have the reputation and attention to detail to get the job done right! Call us today, and make your bathroom an oasis.
CONTACT US