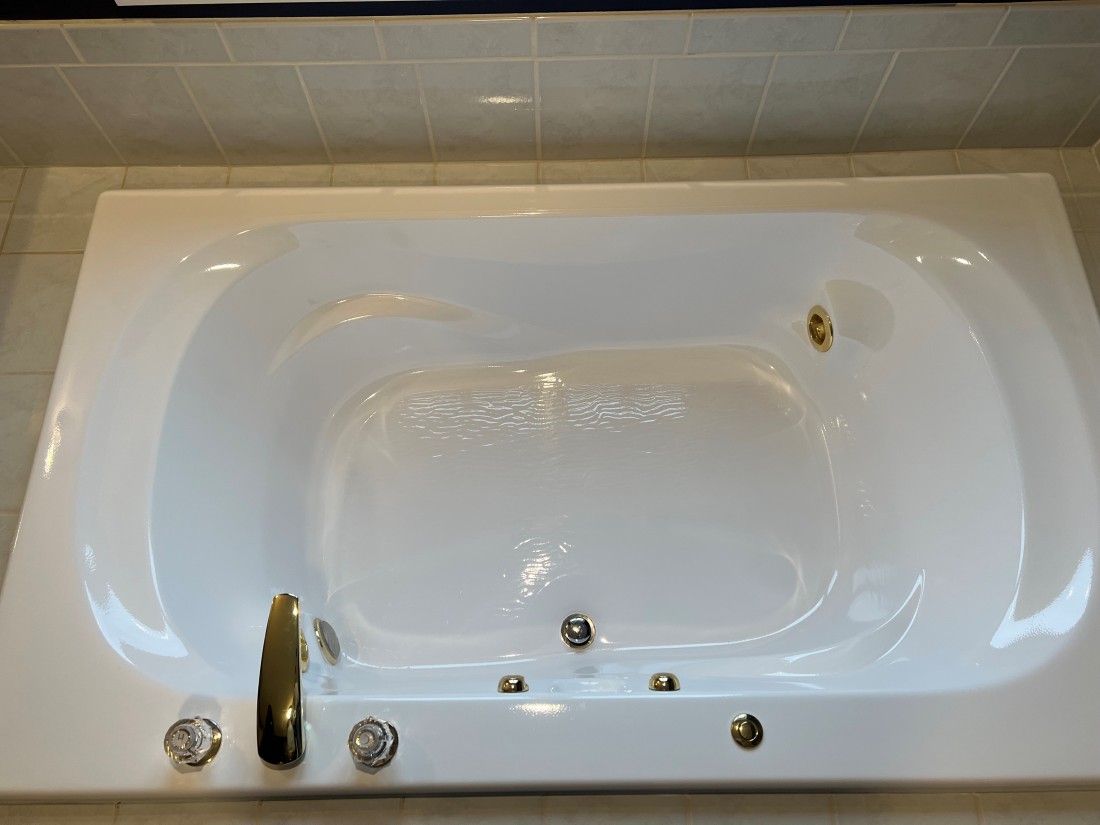 ELIMINATE THE HEADACHES OF TRADITIONAL RESURFACING
Professional Odorless Bathtub Resurfacing in Livonia & Metro Detroit
---
At Surface Solutions, we understand the importance of having a beautiful and functional bathroom space. We offer professional odorless bathtub resurfacing services for home and business owners in Livonia, Michigan. Our process is safe, eco-friendly, and guarantees a durable finish that will last for years to come. Plus, our odorless solution means you won't have to worry about any unpleasant smells during the resurfacing process.
GET STARTED TODAY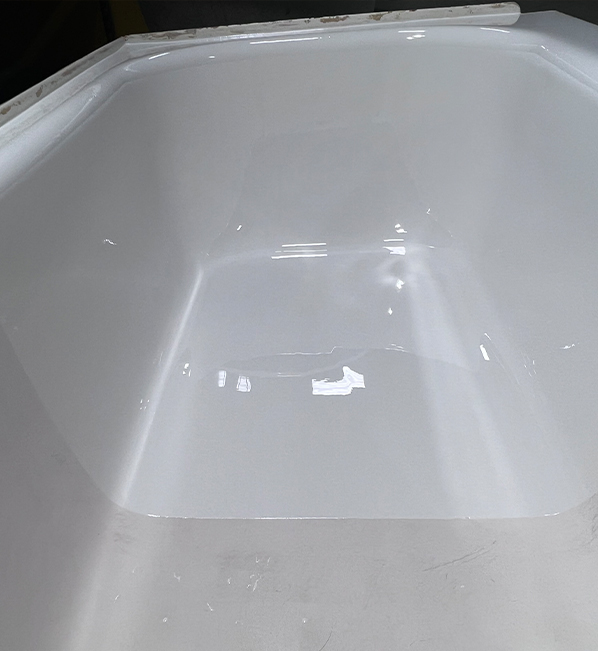 Smell the Benefits of Odorless Bathtub Resurfacing
---
Odorless bathtub resurfacing is a cost-effective and eco-friendly solution that guarantees a durable finish. With this type of resurfacing, you can avoid the unpleasant smells that are typically associated with traditional methods.
The process involves using non-toxic paint that dries within 24-36 hours, producing a long-lasting, waterproof coating that can last longer than spray on finishes because it is 20x thicker. This solution is suitable for any type of bathtub, including cast iron, porcelain, fiberglass, and antique clawfoot tubs.
By upgrading to a new, durable, and odorless bathtub with Surface Solutions, you can enjoy a fresh and clean bathing experience without the need to repeatedly purchase new bathtubs or use low-quality spray paint alternatives.
VIEW OUR BATHTUB RESURFACING PROJECTS
Bathtub Reglazing Made Easy
Cost-effective
Time-saving
Reduces landfill waste
Non-slip surface
Eco-friendly
Extends bathtub life
Surface options
Long-lasting solution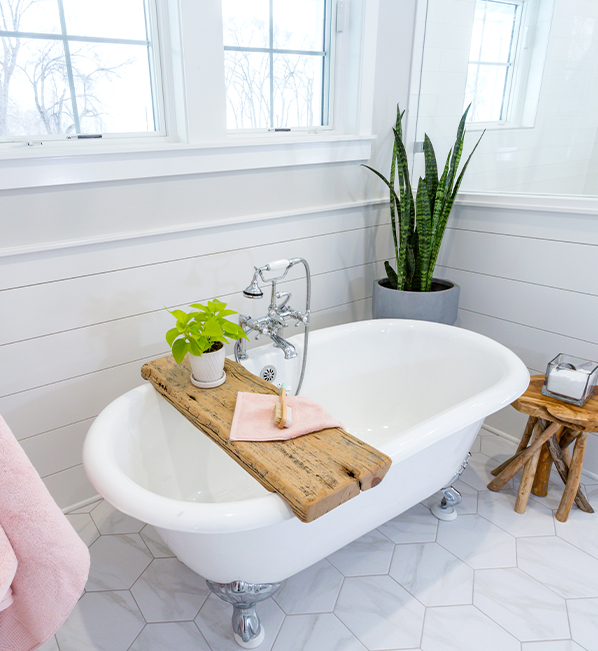 Bathtub Reglazing Made Easy
---
Our professional bathtub resurfacing process is a cost-effective and eco-friendly solution for restoring your bathtub's appearance and durability.
At Surface Solutions, we use a specialized coating system that produces a durable finish that can last well over 10 years. This process is suitable for any type of bathtub and avoids the unpleasant smells associated with traditional methods.
Our team of experts carefully prepares the surface of your bathtub to ensure that the coating adheres properly. We then apply the coating in a smooth and even layer, resulting in a beautiful and long-lasting finish.
Odorless Bathtub Resurfacing FAQs
Does the Odorless Application Take Longer than Traditional Spray-on?
The project timeline is roughly about the same from start to finish for spray-on and odorless liquid tub liner applications. Our Odorless Tub Resurfacing projects use a pour-on application 20x thicker than the traditional spray-on reglazing.
Does the Odorless Liquid Tub Liner Application Take Longer to Cure?
The odorless tub reglazing process that Surface Solutions utilizes takes roughly about the same amount of time to cure. Our specialists recommend a curing period of 36 hours, on average, but it can vary depending on the job so please be sure to consult with your Surface Solutions technician for the most accurate estimate.
Even Though Liquid Tub Liner is an Odorless Bathtub Reglazing, Do I Still Need to Ventilate?
The great part about Surface Solutions' new odorless tub reglazing service is that the chemicals used in the liquid tub liner are eco-friendly and completely odorless. Our team does still recommend having proper bathroom ventilation so everything can dry but the chemicals used are not the same strong scented chemicals used in the traditional spray-on application.
How do I Maintain my Resurfaced Bathtub?
To maintain your resurfaced bathtub, clean it regularly using non-abrasive, mild cleaning agents. Avoid using harsh chemicals or abrasive scrubbers, as they can damage the new surface. Additionally, fix any leaks or dripping faucets promptly to prevent water damage to the resurfaced finish.
Can all Bathtubs be Resurfaced?
Most bathtubs, including porcelain, fiberglass, acrylic, and cast iron, can be resurfaced. However, some bathtubs with severe damage or wear may not be suitable for resurfacing. A professional technician can evaluate your bathtub's condition and determine if resurfacing is the best option.