Professional Tub Modification Service in Livonia & Metro Detroit
---
At Surface Solutions, we specialize in transforming your bathtub to a step in shower with our Clean Cut Bath tub modification services. Located in Livonia, Michigan, our team can modify the existing bathtub by cutting out a section of the tub and installing one of the insert options to make the height of the tub half what it is now. We can also install grab bars wherever needed in the tub/shower area. A glue down non-slip bathmat can be installed at this time also to prevent slip and falls.
SCHEDULE A SERVICE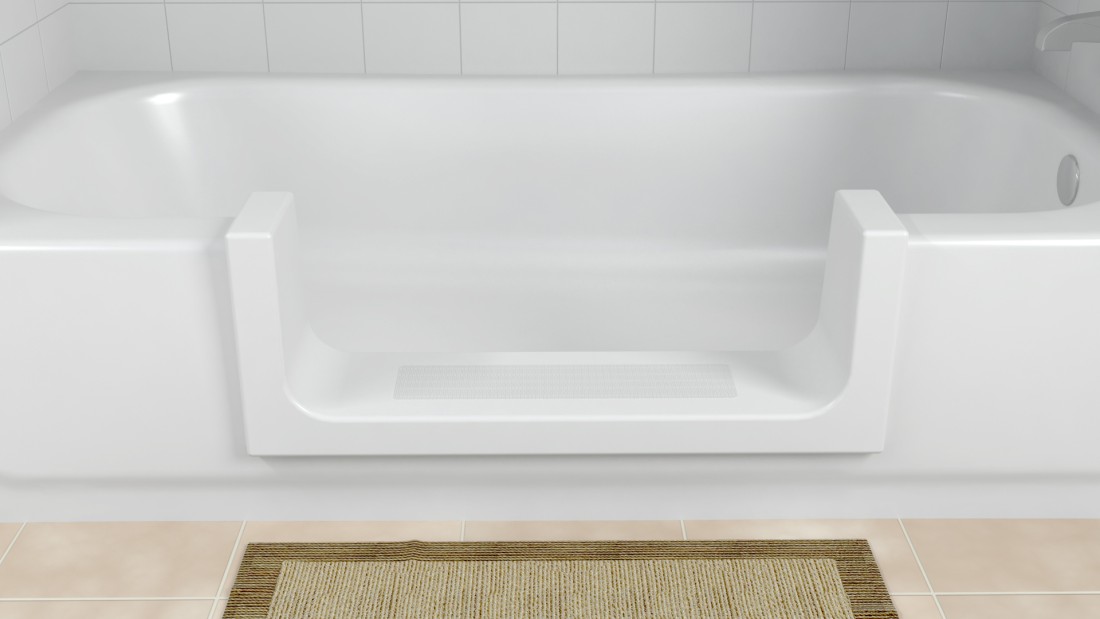 Why Should I Modify My Tub Instead of Replace It?
---
Modifying your tub instead of replacing it can be a cost-effective, eco-friendly, and convenient solution. Upgrading certain features can significantly enhance safety, accessibility, and comfort without the need for a complete overhaul.
This approach saves time and labor costs associated with full replacements, while also reducing construction waste.
By opting for modifications, you can preserve the existing bathroom layout and aesthetics, while still making meaningful improvements that allow you to function in the home.
VIEW OUR BATHTUB MODIFICATION PROJECTS
Benefits of Modernizing Your Bathtub
Cost-effective
Time-saving
Reduces landfill waste
Can add a non-slip glue down bathmat
Eco-friendly
Long-lasting solution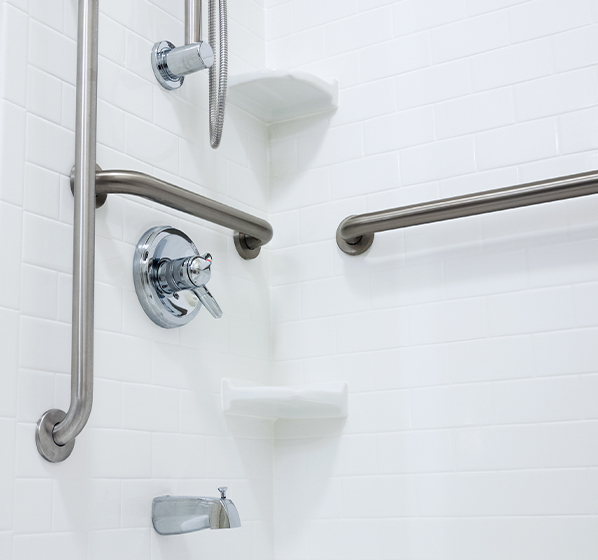 Bathtub Modification FAQs
What Types of Bathroom Modifications Do Elderly Homeowners Usually Have Done?
At Surface Solutions, our client's safety is our utmost priority. The common safety measures that we normally see taken with elderly homeowners are hand rails, step-in doors, and non-slip tub bottoms. Surface Solutions offers a variety of in-home bathroom modifications for our clients. Contact us today to find out more!
How Can You Make A Bathtub More Accessible?
Surface Solutions offers the Clean Cut Bath step-in bathtub solutions, permanent non-slip bathmats, and grab bars. A bathtub modification involves cutting a small section from the existing bathtub and installing one of the Clean Cut Bath steps. There is an open step which makes the tub only usable for showers or a convertible step which has a center piece that locks down so the tub can still be filled up.
Are Bathtub Modifications Covered by Insurance or Medicare?
We do not bill or work directly with any insurance companies or Medicare.
How Can I Get Out of the Bathtub with Limited Mobility?
Our first answer is to always look at installing some grab rails if you don't have them already. Depending on mobility, it may require a couple of bathroom modifications to ensure the path in and out of the tub is no longer an issue.